Small Business Saturday Sale
We rarely do sales, but we are hoping to clear out all inventory to have a fresh start in the new year. All orders placed during the sale will be entered into a drawing for the chance to have your order refunded and the items gifted (*only yarn up to $200 before discount).
The more you spend, the more you save. Use the codes above to save during check out.
We will be giving away stickers and canvas totes in random orders as well! We are thankful for continued support.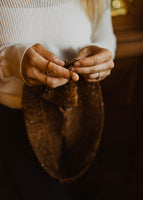 Thanks for being here
We know that when it comes to yarn, you have a lot of options out there. That is why every order means the world to us . We cannot wait to see what you create!